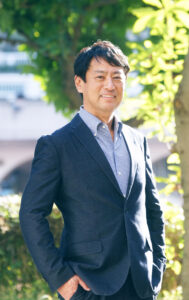 Mitoku is a pioneer in the organic foods sector in Japan, having introduced traditional Japanese foods to over 40 countries worldwide and importing organic foods and cosmetics into Japan from 12 countries. Using our accumulated expertise in all things organic, we now handle a wide range of products as a specialist organic trader, from traditional foods and processed items to haircare and skincare products. More recently, we have also become involved in helping to improve the working environment for traditional food producers. These producers are facing serious issues such as the struggle to pass their skills down to the next generation and the various challenges of food craftsmanship.
At Mitoku, we consider the creation and expansion of sales channels, both across Japan and internationally, to be an important mission for our company. This is our small contribution to ensuring that traditional production methods can survive.
We are now in an age of food abundance, meaning that each of us needs to constantly evaluate the true nature of our ever-changing food landscape. The Japanese market is being impacted by a declining birthrate and aging population, while international markets are seeing continued population growth, particularly among emerging nations. Politics, economies, and societies are experiencing agitation and upheaval at a worldwide level, and Japanese companies also need to be capable of timely and appropriate responses from a global perspective.
Going forward, our primary motivation will be to continue to promote traditional Japanese foods that meet global standards in countries around the world, and to introduce exceptional products from leading organic nations to the Japanese market.
We will continue to aim for sustainable growth as a company by promoting and distributing top quality products throughout Japan and beyond.
Toyofumi Yoshida, President